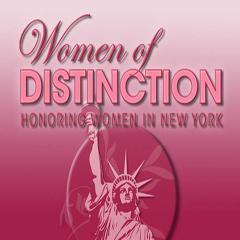 Award: HONORING WOMEN IN NEW YORK
Carin Guarasci is committed to serving her Staten Island community, most notably through her involvement with Notre Dame Academy and New World Prep Charter School. With more than 25 years of experience as a teacher and administrator, she dedicates herself to inspiring, educating and supporting children at risk and to mentoring new teachers. 
Ms. Guarasci is a Wagner College professor and the Director of the New Educators at Wagner (NEW) program. Inspired by data revealing that nearly 50% of all new teachers leave the field within the first five years – primarily due to a lack of support – Ms. Guarasci founded NEW. She singlehandedly put together the NEW program in recognition of and to nurture the community's teachers who might likely have otherwise become a part of this grim statistic. 
Not only did Ms. Guarasci conceptualize this program, but she sought and received grants from the Staten Island Foundation and an anonymous donor to ensure that it was funded. Select teachers receive three Wagner graduate credits for greatly reduced prices. These NEW classes are unique in that they are held in Ms. Guarasci's home, and after a very hard day, new teachers often find nourishment in both body and soul. Ms. Guarasci's home acts as a safe haven for teachers to voice their fears in safety. 
At the end of each course, the new teachers have the extra tools to become remarkable educators, with a stronger sense of self and the ability to see a brighter future. In the five years since NEW's inception, not one teacher has left the profession, and many have excelled in their schools. Many have become a "teacher's teacher."
In addition to her commitment to NEW, Ms. Guarasci shares her time and talents with various community organizations, including: Seamen's Society for Children; Project Hospitality; the American Cancer Society; Paralyzed Veterans of America; The United States Holocaust Museum, and many others. Ms. Guarasci has also received the Les Trautman Memorial Award, the Mount Carmel and St. Benedict Outstanding Professional Woman and the Bethel Community Church Distinguished Educational Leader.