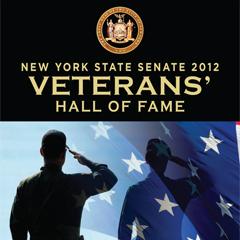 Staff Sergeant George E. Parsons
Award: Honoring Our Veterans
Only four months after the Korean War broke out in 1950, George E. Parsons nobly volunteered for the U.S. Army and enlisted in the 955th Field Artillery Battalion, National Guard, Brooklyn, New York.
After completing basic training at Fort Drum Army Base and advanced training at Fort Lewis, George's battalion sailed aboard the USS Anderson Troop Transport and landed in Pusan, South Korea in January 1951. His outfit was assigned to the 24th Infantry Division, 5th Regimental Combat team and transported to Inchon, South Korea. Upon landing in Inchon, George fought valiantly in four major battles that year: the First U.N. Counter Offensive; the Chinese-Communist Spring Offensive; the U.N. Summer-Fall Offensive; and the Second Korean Winter Offensive.
Achieving the rank of Staff Sergeant, George received numerous awards and citations including the Korean Presidential Unit Citation; the Korean Service Medal with four (4) battle stars; the United Nations Medal; the National Defense Service Medal and the New York Conspicuous Service Star. In addition, Parsons was awarded the Ambassador of Peace Medal from the President of Korea.
George is a life member of the Cpl. Allan F. Kivlehan Chapter of Korean War Veterans; a life member of the Rawley Post American Legion in Brooklyn, New York and a life member of the Halloran Memorial Chapter of Disabled American Veterans.
George E. Parsons is a true American patriot who served his country with honor and distinction, willingly putting his life on the line at a crucial time in history. We gratefully thank him for his courageous service to this great nation.