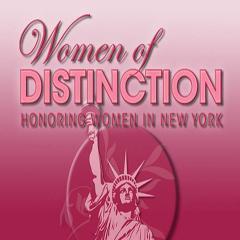 Award: HONORING WOMEN IN NEW YORK
Shirley W. Seney, a Lake Placid native, was born on the opening day of the 1932 Lake Placid Winter Olympics. As the only woman of the original 59 signers of the 1980 Lake Placid Olympic Organizing Committee contract with the International Olympic Committee, Ms. Seney played a unique role in the development of those historic games.
Throughout her life, Ms. Seney has been an active and well-respected civic and governmental leader in the North Country.
Ms. Seney served as president of the Lake Placid School Board and as Village Board Trustee. In 1993, she became the first and only woman Mayor of Lake Placid. She was then elected as the fi rst female Supervisor of the Town of North Elba, a post she held for twelve years.
She volunteered for youth programs as Secretary of the Lake Placid Pee Wee Athletic program. Ms. Seney was Secretary/Treasurer of the Northern New York Amateur Hockey Association of United States, and in 1991, she was nationally recognized as one of New York State's Business & Professional Women's Outstanding Woman of the Year. She was also named Adirondack Chapter Business and Professional Woman of the Year in 1993.
Ms. Seney is a past president of the Lake Placid Kiwanis Club, American Legion Auxiliary, Literacy Volunteers, BPOE #1508, Chairman of the Advisory Board of the State and Federal Prisons and Treasurer of the Board of Trustees Tri-Lakes Federal Credit Union. She is currently treasurer of the Lake Placid Seniors and a member of her church choir in Saranac Lake.
In 2009, she was inducted into the Lake Placid Hall of Fame.
Ms. Seney is married to N. Earl Seney and has three children, Eddie, Nancy and Elaine, and six grandchildren.