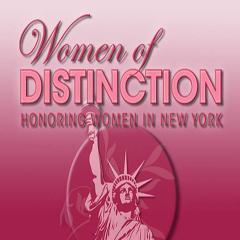 Award: HONORING WOMEN IN NEW YORK
Denise C. Soares, R.N., M.A. has a long and distinguished career in the medical field. The Senior Vice President of the Generations+/Northern Manhattan Health Network, Executive Director of Harlem Hospital Center and the Renaissance Health Care Network, and a HHC Corporate Officer, she is the first nurse in the history of Harlem Hospital to hold the position.
In her role as Chief Administrative Officer of the Generations+/Northern Manhattan Health Network, Ms. Soares is charged with the operational and fiscal oversight of Harlem Hospital Center, Lincoln Medical and Mental Health Center, The Renaissance Health Care Network, Segundo Ruiz Belvis Diagnostic and Treatment Center, Morrisania Diagnostic and Treatment Center, and nearly 20 community and school based health centers in Northern Manhattan and the South Bronx. She has championed significant developments in patient outcomes, clinical efficiencies, waste reduction and substantial revenue enhancement. She is driven by her motto, "The Patient's Perception Is Our Reality," which inspires her commitment to patient satisfaction. 
Prior to joining the Health Network, Ms. Soares served for more than 12 years at the North Bronx Healthcare Network as the Deputy Executive Director and Chief Operating Officer of North Central Bronx Hospital and as the Deputy Executive Director and Chief Nurse Executive at Jacobi Medical Center and North Central Bronx Hospital. 
For superiority in her field, Ms. Soares has received honors from a number of community organizations including: Frederick Douglass Academy for Outstanding Support and Service, Sanford Brown Academy, The Network Journal 25 Influential Black Women in Business Award, the 2012 Annual Black Nurses Day Celebration Honoree for Outstanding Service and Leadership to the Members of the Nursing Profession, the 2010 St. Catherine High School Alumni Association North East, Inc. Community Service Award, the 2009 North Bronx Healthcare Network Breakthrough/LEAN Honoree, the 2007 Jessie Banks Foundation Humanitarian Award, the 2004 HHC Medical & Professional Affairs Nursing Service Award For Service Rendered as Co-Chairperson for the Council of Nurse Executives and the 2002  North Bronx Healthcare Network Employee of the Year Award For Dedication and Outstanding Service.
Her deep and abiding commitment to helping those in need is evidenced by her generosity, compassion and the positive impact on all the lives she has touched.