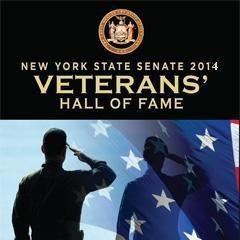 Chief Master Sergeant Dina M. Michael
Award: Honoring Our Veterans
Chief Master Sergeant (retired) Dina M. Michael was born in the Bronx, New York. Following her graduation from Theodore Roosevelt High School in 1982, Ms. Michael began her Air Force career at Basic Military Training School, Lackland Air Force Base, San Antonio, Texas. She completed Administration Specialist Technical Training at Keesler Air Force Base in Biloxi, Mississippi, and her first permanent station was the 22nd Civil Engineering Squadron, March Air Force Base in Riverside, California.
In January 1985, Ms. Michael was reassigned to the 376th Avionics Maintenance Squadron (376 AMS), Strategic Air Command, Kadena Air Base, Okinawa, Japan. Upon deactivation of the 376 AMS, she reported for duty at the Deputy Chief for Maintenance (DCM), 376th Strategic Wing, before being reassigned to the Air Force Reserve Officer Training Corps at Manhattan College in the Bronx, New York. In February 1993, she was selected for a special assignment to the Directorate for Intelligence/Defense Intelligence Agency, Joint Staff, Pentagon, Washington DC; she was then selected as the Senior Enlisted Advisor to the Director. Ms. Michael was chosen to serve as an Operations Offi cer on the Yugoslavia Task Force as the Chief of the Command Section, 8th Fighter Wing, Kunsan Air Base, Korea, was selected as the 8th Mission Support Squadron Senior Non-commissioned Offi cer of the Year for 1996 and also served as the Secretary and Interim Vice President of the USAF Top III Association. In June 1997, she returned to the Pentagon to oversee security management and support at the Headquarters, U.S. Air Force, Installations and Logistics Directorate.
Ms. Michael left the Pentagon just six months short of the 9/11 terrorists attacks for an assignment at the U.S. Mission to the United Nations (USUN). During the height of the Iraqi war, she was instrumental in strategically coordinating efforts in the UN community to garner international military support for U.S. war operations. She was awarded the Global War on Terrorism Medal, culminating a 22-year career, in September 2005.
Ms. Michael served a stellar career, received numerous accolades and achieved the highest enlisted rank. Her military awards include: the Defense Meritorious Service Medal; Air Force Meritorious Service Medal; Air Force Commendation Medal; Joint Service Achievement Medal; Joint Meritorious Unit Citation and Cold War Recognition Certificate. She selflessly lends her organizing, planning and management expertise to community organizations such as the Ft. Hamilton Retiree Council, Tri-State Tuskegee Airmen Chapter and Hodson Senior Center Board of Directors.
Ms. Michael was awarded a Bachelor's degree in Computer and Information Science from the University of Maryland and she holds an Associate's degree in Information Management from the Community College of the Air Force.