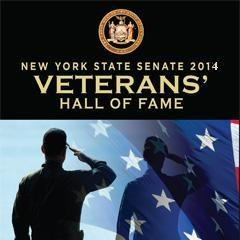 Award: Honoring Our Veterans
Walter Mankoff was called to serve his country in the United States Army in July 1953. He did so with honor and distinction. Given Scientific and Professional Classifi cation as a Personnel Management Specialist, Walter served two years in a Quartermaster Company in Fort Lee, Virginia, and Fort Bragg, North Carolina. He played a key role in company administration and relations with higher headquarters, and was ultimately promoted to Corporal. Walter was honorably discharged in June 1955, and received both a Good Conduct Medal and National Defense Service Medal.
Walter was successful at leveraging his strong management skills, good judgment and the sense of duty that served him so well in the Army, into his long civilian career with the International Ladies' Garment Workers Union (now UNITE HERE). He earned a Master of Business Administration and has a strong record of extensive community service.
Walter has been a member of Manhattan Community Board 4 since 1990, where he served as Vice Chair from 1998 to 2001, and again from 2002-2003; he was Chair from 2003 to 2005. A resident of Mutual Redevelopment Houses, Inc. (Penn South), the storied 2,820 unit affordable co-op in Manhattan's Chelsea neighborhood, Walter has been a member of the Board of Directors since 1980, and Treasurer since 1990. Walter has also been Director and Treasurer of Penn South Social Services, Inc., a 501(c)(3) serving the co-op's residents, since 1986. Among many other civic contributions, he was a member and Co-Chair of the NYS Governor's Advisory Council on Unemployment Insurance and Employment from 1990 to 2000.