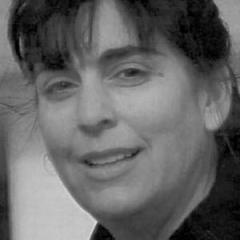 9-11-2001 Heroes: Kathy Mazza
Award: 2011 Women of Distinction
Year: May 13, 1955—Sept. 11, 2001
Port Authority Police Officer
Capt. Kathy Mazza of Farmingdale, Long Island, was the first female Port Authority Officer killed in the line of duty. She died in the World Trade Center tragedy, along with 36 of her Port Authority Police Department (PAPD) colleagues — 3 percent of the entire force that is dedicated to patrolling the New York Metro area's airports, bridges, tunnels and railways. No police department in U.S. history lost more officers in a single incident as the PAPD on September 11.
Mazza was killed while evacuating people from Tower One of the World Trade Center. Her body was recovered exactly five months after the attack.
Mazza graduated from Nassau Community College with a nursing degree in the mid-1970s and joined the PAPD, which is the nation's 26th largest law enforcement agency, in 1987, rising through the ranks to become the first female commandant of the PA Police Training Academy. With her unusual mix of medical and police skills, Capt. Mazza was an obvious choice to lead the Academy's emergency medical care training programs. She was named 1999 Basic Life Support Provider of the Year by the Regional Emergency Medical Services Council of New York City, and launched the portable defibrillators program at PA facilities, literally saving dozens of lives.
Raised in Massapequa, Capt. Mazza leaves behind a husband, NYPD Officer Christopher Delosh.