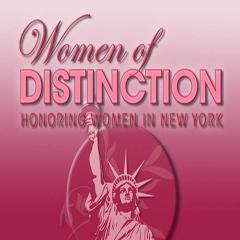 Award: HONORING WOMEN IN NEW YORK
Lori Bahnik is an inspirational example of how the American dream can be attained for those who immigrate to this country. Born in Zurich, Switzerland, she received her education and graduated from there in 1964. In 1970, she immigrated to this country and is now a naturalized United States citizen.
Her first few years living in the States were dedicated to her family and to be becoming very involved in the Parent Teacher Association in Northport. She organized and implemented the first Kindergarten Parent Orientation and was active in the Northport Historical Society and the Presbyterian Church. In addition, she generously volunteered her time at the Huntington Hospital.
Since 1984, Ms. Bahnik has held various positions at Portledge School, Long Island Youth Guidance, the Raynham Hall Museum and the Huntington Arts Council. As Auction Chair for Portledge School, she enthusiastically created the school's first journal.
In addition to her work, Ms. Bahnik provides her talents and energy to a number of civic organizations. Serving as Co-Chair of the Boys and Girls Club of Oyster Bay/East Norwich Capital Campaign, she moved on to serve as Board Member and Bene­fit Chairman before currently holding the esteemed position of Co-President. Ms. Bahnik has also served as Co-Chair of the Long Island North Shore Heritage Area Planning Commission.
With an upbeat, can-do attitude, Ms. Bahnik has helped to make the world a better place.