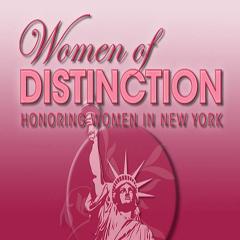 Award: HONORING WOMEN IN NEW YORK
Helen Baran has made extensive contributions to improving the quality of life in Chautauqua County and beyond through her outstanding record.
Widely recognized as one of the premiere Concord Grape growers in the Lake Erie region, Ms. Baran was named President of the Concord Grape Belt Heritage Association in 2006. Through her diligence and dedication, Ms. Baran continues to help transform the Concord Grape Belt into a world renowned agri-tourism destination.
Ms. Baran is a dedicated rural health advocate as well and is one of the initial members of the NYS Rural Health Council, where she helped develop policy that is used to promote the health and well being of rural people and their communities.
Currently, Ms. Baran serves as Board of Trustees Chair at West­field Memorial Hospital, Board of Trustees member for Saint Vincent Health System, Board of Directors member and Past Chair of the Chautauqua County Health Network, and Board of Directors member for the NYS Area Health Education Center. In addition, she is a founder of the Grape Discovery Center.
Ms. Baran's dedication to her community is limitless; she has served on the Chautauqua County Charter Revision Committee, the Chautauqua County Planning Board, and was a leader of the 4-H Equestrian Club. She is Chair of West­field's Board of Assessment Review, Chair of the Rotary Vocational Service Rotary Club and is a member and past President of the West­field Mayville Rotary Club.
Ms. Baran is the recipient of numerous awards, including the Farm Journal Salutes Women in Agriculture Award, Westfield Chamber of Commerce's Citizen of the Year Award, Citation of Excellence award from Rotary District 7090, and the "Four Avenues of Service" Award from Rotary International. She and Steve also received the NY Farms!"I Love My NYS Farmer" Award in 2007.
Ms. Baran and her husband, own and operate Baran Vineyards in Westfield.