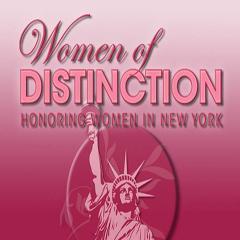 Award: HONORING WOMEN IN NEW YORK
Norma Cummings, Program Planning Coordinator for Chautauqua County's Office of Emergency Services, has dedicated her life to her family and her community.
As an emergency medical technician (EMT) instructor for SUNY Fredonia and cardio-pulmonary resuscitation (CPR) trainer, Ms. Cummings has enhanced the pre-hospital medical attention of first responders both at the scene and in the ambulance, through the many EMTs she has trained in Chautauqua County. She established a training center and was instrumental in implementing a program placing automated external defibrillators in offices throughout the county.
Ms. Cummings has shown great concern for the community as an active member of Emergency Medical Service Council, Future of the Fire Service Committee, Mayville Rescue Squad, Western District of the Emergency Managers Association, American Red Cross, and Radio Amateur Civil Emergency Services, to name a few. Having a special needs child of her own, Ms. Cummings has volunteered many hours to special needs children as a physical therapy assistant.
After the tragedy on September 11, 2001, Ms. Cummings was one of several volunteer EMTs from Chautauqua County who selflessly went to Ground Zero to assist with the relief efforts. Locally, during the flooding in Silver Creek in 2009, she was the driving force that pulled all resources together in a well organized powerhouse of action in which she made sure that anyone in need was assisted.
Ms. Cummings has developed disaster plans for everyone from senior citizens and the handicapped, to household pets and other animals. Her after-action plans are very detailed, and she always strives to better the results.
In 1994, Ms. Cummings received the Distinguished Woman of Westfield Award through the YWCA for volunteer work with area hospitals, the community and fire departments. In 1999, she was awarded the EMS Provider of the Year by the Chautauqua County American Legion.
Her sense of caring shows every time the phone rings (day or night) as she drops what she is doing to help one of her elderly neighbors, family members or anyone else who may call. Ms. Cummings has made a huge difference in many lives because she truly cares about people.
"Because I care about people", is the simple statement from Ms. Cummings that sums up her life of dedication to her grateful community.