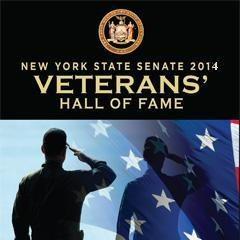 Specialist E-4 Danylo Rakowsky
Award: Honoring Our Veterans
The youngest of three, Danylo Rakowsky was born in Cleveland, Ohio, to Roman – an honorably discharged Vietnam Veteran – and Christina Rakowsky. In 2000, Danylo enlisted in the Army National Guard while attending college. He completed basic training and advanced individual training in South Carolina and drilled out of Akron. In 2004, his Unit was activated and deployed for a 13 month tour in Iraq.
After honorably serving, Danylo's Unit was redeployed in 2005, and Danylo returned to finish his degree at Ohio State University. Graduating in 2006, Danylo received a job offer from the New York Stock Exchange Regulation Inc., flying home on drill weekends to fulfill his six year commitment. That following November, Danylo was honorably discharged from the Army at the rank of Specialist E-4, having earned The Army Commendation Medal, The Global War on Terrorism Expeditionary Medal, The National Defense Service Medal and The Global War on Terrorism Service Medal.
Recently, Danylo has been an advocate for veterans issues, highlighting inconsistencies with certain tax exemptions and their application to Iraq and Afghanistan veterans. Working with veterans groups and elected officials, the issue was resolved by clarifying the ambiguous tax form. In November, Danylo joined Attorney General Schneiderman, Senator Squadron and other elected officials to introduce the TRAMS Act, which extends these tax exemptions to active duty service members.
Danylo is a proud member of Iraq and Afghanistan Veterans of America, The Veterans of Foreign Wars, Ukrainian American Veterans, The American Legion, and Veterans on Wall Street. Danylo hopes to continue advocating for veterans' rights in the future. He draws his greatest inspiration from his sister, Kateryna, his brother, Lubomyr, and his wife, Christine, with whom he is expecting his first child in June.