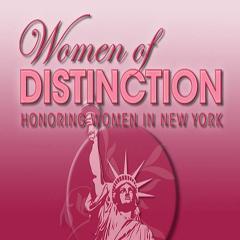 Award: HONORING WOMEN IN NEW YORK
Elizabeth R. OuYang is President of the Organization of Chinese Americans – New York Chapter (OCA-NY) Asian Pacific American Advocates, a non-profit, volunteer civil rights organization that promotes the political, economic and social well being of Asian Pacific Americans.
Under her presidency, OCA-NY lead the struggle for justice for Private Danny Chen, a soldier who was found dead in Afghanistan after being hazed by his superiors. She also advocated to obtain a Governor's pardon for Qing Wu, a lawful permanent resident facing removal from the United States because of a minor teenage criminal record. As a civil rights attorney for the past 27 years, Ms. OuYang's areas of expertise include immigration, voting, media accountability and combatting hate crimes and police brutality.
Ms. OuYang currently teaches Post 9-11 Immigration Policies and Comparative Constitutional Challenges at Columbia University's Center for the Study of Ethnicity and Race and at New York University's Department of Social and Cultural Analysis. Ms. OuYang is the coordinator of the Fund for New Citizens at The New York Community Trust, a funding collaborative whose mission is to promote immigrant integration into the political and social life of New York City.
In 2000, President Clinton appointed Ms. OuYang to serve as a special assistant to the United States Commission on Civil Rights. She received the Ambassadorship Award from former Mayor Bloomberg during the 2010 Immigrant Heritage Week. In February 2014, New York University awarded Ms. OuYang the Martin Luther King, Jr. Faculty Award for her teaching, leadership, social justice and community building.