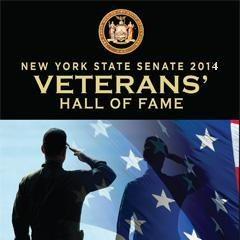 Staff Sergeant Alan Moskin
Award: Honoring Our Veterans
Alan Moskin was born in Englewood, New Jersey, on May 30, 1926. He attended Syracuse University and graduated after his service in May 1948. Mr. Moskin then attended New York University Law School, graduating in 1951; he has practiced law as a trial attorney for more than 20 years, and worked in the private sector until he retired in 1991.
Mr. Moskin served in the U.S. Army during World War II, from September 1944 until August 1946. He was a member of the 66th Regiment 71st Infantry Division, part of General Patton's 3rd Army. He fought in both the Rhineland and Central European Campaigns, and was promoted in rank from Private to Staff Sergeant. On May 4, 1945, his outfit participated in the liberation of the Gunskirchen Concentration Camp, a subcamp of Mauthausen. After the war, Mr. Moskin served in Europe, until June 1946, as a member of the U.S. Army of Occupation. He was awarded the Army Commendation Ribbon, the EAME Campaign Medal, the Good Conduct Medal and the World War II Victory Medal.
Mr. Moskin currently resides in Nanuet, New York, and he speaks regularly to students and groups about his experiences as a soldier and "Concentration Camp" liberator. He has also participated in programs at West Point, the Coast Guard Academy, on Russian TV, at the German School in White Plains and on the documentary "The Jewish Americans" on the PBS network.
Mr. Moskin currently serves on the Holocaust Museum Board of Trustees and is a past Commander of the Rockland/Orange District of the Jewish War Veterans. He is also a member of the American Legion and a lifetime member of the V.F.W. Mr. Moskin has two adult daughters and seven grandchildren.