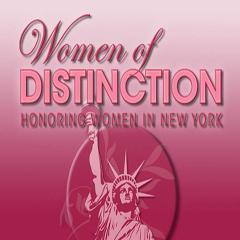 Award: HONORING WOMEN IN NEW YORK
Jane Brown is the Executive Director of Child Care Resources of Rockland, Inc. (CCRR). She has worked for CCRR for more than 20 years, during which time she developed a reputation as a fierce but always gracious advocate for quality early childhood education in Rockland County and New York State.
Ms. Brown is persistent in accomplishing the mission of CCRR to promote the healthy development of all children by providing referral services for families seeking child care; providing training and assistance to providers; and educating the business community, school districts and government officials on the importance of quality child care to the vitality of the community.
Ms. Brown is committed to helping providers, parents, business leaders and elected officials to understand the importance of quality early care and learning and the positive impact it has on our society. Ms. Brown's dedication is evidenced by how highly respected she is in both her professional and personal relationships.
Ms. Brown sees the big picture -- she knows communities, schools and businesses all benefit when children and their families are given the support, education, and care necessary. She is always ready to recite fact, figures and anecdotes to prove her point.
Last fall, non-profit agencies across Rockland County faced devastating cuts. Instead of fighting for turf to protect only CCRR funding, Ms. Brown saw this crisis as an obligation and opportunity to advocate for all children in Rockland and to offer practical solutions to help save the county money and protect as many programs as possible.
A fighter for the next generation of leaders, Ms. Brown has made a profound impact on all those she meets.