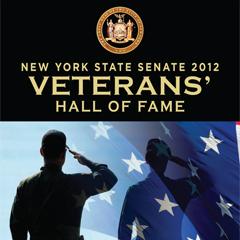 Award: Honoring Our Veterans
Elder Stacey S. Latimer is the Founder and Chairman of LAI Foundation Inc. (LAIF), and severs as the Senior Pastor of Love Alive International Sanctuary of Praise Worship Center– New York City, is a non-denominational ministry for all people. He is a United States Army Veteran serving faithfully and honorably from Oct. 1985 retiring in October 1991. Elder Latimer is the Chair of the MSM committee on the New York State Prevention Planning Group. He is a pastoral care representative in the Brooklyn AIDS Task Force. Pastor Latimer is a member of the New York State Faith in Action Coalition and active within the New York State Health Department's Faith Initiative.
On Sunday, March 25, 2012, Rev. Dr. Paulette M. Zimmerman and the NYC Communities presented Elder Stacey S. Latimer, Senior Pastor of LAI Sanctuary of Praise and Chairman of the LAI Foundation Inc. with the President's 2012 Martin Luther King, Jr. Drum Majors for Service Award in recognition of his extraordinary volunteer work throughout his local communities. In addition, Elder Latimer received a congratulatory letter from President Barak Obama for his achievement. On December 11, 2011, Watchful Eye honored Elder Stacey Latimer for his unwavering dedication to HIV/AIDS. On November 6, 2011 AIDS Center of Queens County recognized Elder Latimer for his commitment to people living with HIV and AIDS. On June 20, 2010 Browns Memorial Baptist Church in Brooklyn, New York honored him for his community service. He is the 2008 recipient of the Stewart Kessler Community Service Award, presented by AIDS Center of Queens County.
In the media, on December 1, 2011, CNN in America featured Pastor Latimer's article, My Take: Attention Black Churches, Ignorance on HIV/AIDS Can Kill, in a blog. He is named one of POZ Magazine's 100 most effective fighters against HIV/AIDS. Elder Latimer has appeared on numerous radio and television programs across the nation. He appeared on the cover of November 2007 issue POZ magazine. Elder Latimer is also is a proud veteran of the United States Army. Pastor Latimer is a 23 year participant with the Jackson Foundation (HIV/AIDS research through military medicine) at Walter Reed Army Medical Center in Bethesda, Maryland. He has been instrumental in the mobilization of the Black Church around the issues of HIV/AIDS awareness, education, prevention, testing, treatment and advocacy. His ministry and work impact HIV/AIDS nationally, as he spreads the message of hope to all that will hear.