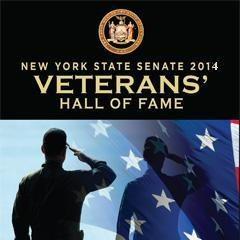 Chief Master Sergeant Bob Clark
Award: Honoring Our Veterans
A Western New York native, Bob Clark of North Tonawanda had nearly a 40 year career of continuous and notable military service.
Mr. Clark served in the United States Navy from 1965 through 1970, during which time he was deployed to Vietnam. He was awarded a Bronze Star for Heroism and a Purple Heart for wounds received while assisting injured Marines during the conflict. Stateside, Mr. Clark continued his affiliation with the Naval Reserve and the New York State Naval Militia for the next 25 years, rising to the distinguished rank of Command Master Chief.
Looking to put his existing skills to good use, Mr. Clark began serving with the 105th Medical Squadron, New York Air National Guard, and was deployed to Ground Zero after the terrorist attacks of September 11, 2001. He subsequently was deployed to the Middle East six times, serving with distinction in Iraq, Saudi Arabia and Turkey. Mr. Clark spent his last month of service on a humanitarian mission to Paraguay, and retired from the Air Force as a Chief Master Sergeant. After leaving active federal service, he became Senior Enlisted Advisor to the New York Naval Militia, retiring from that position in 2013.
His impressive military career, with decorations and awards too numerous to list, took him to many corners of the globe, but Bob Clark is proud to call North Tonawanda his home. Mr. Clark remains devoted to serving his community and his fellow veterans. He has been an instrumental leader of the National Purple Heart Hall of Honor, serving on its Board of Directors, and in 2013 he was elected to serve as an Alderman At Large in North Tonawanda.