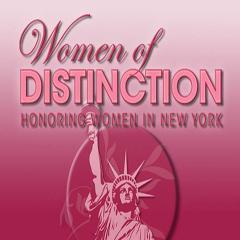 Award: HONORING WOMEN IN NEW YORK
Carol Houwaart-Diez, a respected resident of Ransomville, has exemplifi ed the virtues of community service throughout her life and has made lasting contributions to organizations and institutions on behalf of the public good.
Ms. Houwaart-Diez has worked at the United Way since 1987. In 2004, she became the first female president and CEO of the organization in its history and in 2010 became the firstpresident of the new United Way of Greater Niagara. Throughout her 25 years of commitment to the United Way, she has been a community advocate for many who do not have a voice. Her devotion to the organization drove her to lead the Eastern Niagara United Way and the United Way of Niagara into consolidation, an effort that was necessary in today's economy to form a united front in raising dollars to share with local non-profit agencies.
As a devoted community servant in Niagara County, Ms. Houwaart-Diez has served on the board of directors of many organizations over the years. She has generously shared her time, talents, and leadership skills with groups such as Stella Niagara Education Park, Big Brothers Big Sisters of Niagara County and Niagara University.
Ms. Houwaart-Diez has shown great dedication to the Niagara County Community, and her record of service has raised the bar for what women can achieve when they work for the betterment of their community.