Dr. Saadia Josefina Fersobe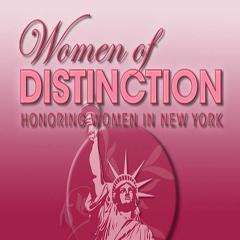 Dr. Saadia Josefina Fersobe
Award: HONORING WOMEN IN NEW YORK
Saadia Josefina Fersobe, a native of the Dominican Republic, is not only known for her love of helping others, but also for her impressive academic achievements. Obtaining her medical degree at Universidad Autonoma de Santo Domingo, Dominican Republic, Dr. Fersobe pursued post graduate training in Internal Medicine and Endocrinology, was awarded a master's degree in Nutrition and Nourishment and has served as an endocrinologist intern at Ambiguous Genitalia Clinic, Dr. Robert Read Cabral Hospital. In addition, she served as Prevention of Deficit of Iodine Disorder Coordinator at the Ministry of Public Health.
Upon her arrival in New York, Dr. Fersobe brought her passion for medicine and her extensive education and experience to her positions as a professor at Bronx Community College, as a clinical research coordinator at Lincoln Hospital and at her current position as a health educator at St. Barnabas Hospital.
Dr. Fersobe is an active participant in the Speakers' Bureau sponsored by St. Barnabas Hospital, which educates patients, their families and residents of the communities served by St. Barnabas and its affiliates. The bureau offers many resources geared to promoting wellness, including nutrition, weight management, medicine compliance, prevention of child abuse and domestic violence.
St. Barnabas serves a culturally diverse area with multiple ethnic groups and languages and Dr. Fersobe is an ardent supporter of eliminating the psychological barriers that often separate health care consumers and providers of care. 
Dr. Fersobe is an outstanding example of commitment to supporting competent, compassionate and culturally relevant health care and she is truly an inspirational  woman of distinction.