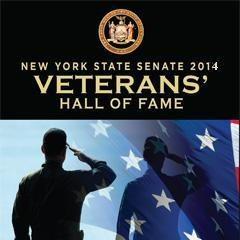 Sergeant Israel Lugo-Jorge
Award: Honoring Our Veterans
Sergeant Israel Lugo-Jorge was born in Puerto Rico, but has called New York home since he was a year old. In 1967, at the age of 19, Sergeant Lugo-Jorge felt called to serve his country in the Vietnam War and enlisted in the Armed Forces.
Sergeant Lugo-Jorge completed his basic training at the historic Fort Jackson in South Carolina and went on to Fort Eustis in Virginia, where he specialized as a crane operator. He served as a Specialist (E4) for the 1st LAW Command, 394th Battalion in Quy Nhon, Vietnam where he unloaded incoming ships and volunteered to travel on convoys escorting Air Force equipment and guarding trains against enemy forces. His company was later dispatched further north in Vietnam where Sergeant Lugo-Jorge was then assigned to company 1098 (LCM Boat). Sergeant Lugo-Jorge served a total of two tours in Vietnam.
After his active duty, Sergeant Lugo-Jorge continued to serve his country in the Army National Guard until he was discharged in 1978. Today, Mr. Lugo-Jorge focuses his efforts in serving his community and fellow veterans. He hosts various veteran functions at, and along with, the Claremont Community Center that are centered on honoring those who have serviced to our nation as well as the Bronx community.
Sergeant Lugo-Jorge's dedication and commitment to serving his country and his community has lead him to be the recipient of many awards, including the Vietnam Commendation Medal, the Vietnam Service Medal, the National Defense Medal, the New York State Medal and, most recently, the Veterans Honor Plaque from the Tainos Lyons Club.