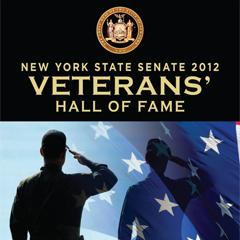 Master Sgt. Corine Lombardo
Award: Honoring Our Veterans
Master Sgt. Corine Lombardo is a 30 year veteran of the Army and the New York Army National Guard. Currently the Director of Communications for Patriot Hills, a not-for-profi t organization focusing on veterans' reintegration and resource services, she has spent her career in working in the field of Public Relations. As a Public Relations Specialist for the Army National Guard and a full time employee of the New York State Division of Military and Naval Affairs in Latham, New York since 1986, Corine specializes in media relations, environmental community relations and photo/broadcast journalism.
Throughout her career, Corine has responded to numerous New York State emergencies including the September 11th attack on the World Trade Center. In 2005 she deployed with the 42nd Infantry Division in Tikrit, Iraq, where she served as the Public Relations Chief for a combat force of more than 22,000 troops. 
For her service to her country, Corine is the recipient of several awards, including the Bronze Star Medal, two Meritorious Service Medals, an Army Commendation Medal, an Army Achievement Medal, an Iraq Campaign Medal, a Long & Faithful Service Medal, a Defense of Liberty Medal, to name a few.
In addition to her professional accomplishments and duties, Corine was the former President of the Enlisted Association of the New York National Guard and a publicity/marketing volunteer for the Friends of the Schenectady County Public Library. She holds a Bachelors of Science Degree in Organizational Management from Nyack College and is currently attending the United States Sergeant Major Academy. A resident of Scotia, Corine is married to Randy and has a daughter Sabrina and granddaughter Kristen.