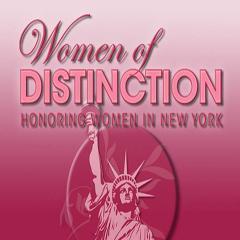 Award: HONORING WOMEN IN NEW YORK
Palmira M. Cataliotti, CPA, FHFMA, is Senior Vice President and Chief Financial Officer (CFO) of Winthrop-University Hospital, a 591-bed major regional healthcare provider in Mineola.
Ms. Cataliotti joined the Winthrop Finance team in 1997 as Accounting Manager. As her responsibilities involving the diverse financial obligations of the Hospital continued to expand, Ms. Cataliotti was promoted to Assistant Controller, Controller, and in 2005, Director of Finance for the Hospital. In 2008, Ms. Cataliotti was named Senior Vice President and Chief Financial Officer – a prestigious achievement that designated her as the first female CFO at a hospital on Long Island.
Ms. Cataliotti earned a Bachelor of Business Administration in Accounting degree from Hofstra University in 1990 and became a Certified Public Accountant in New York State in 1994. She is president of the Metro New York Chapter of the Healthcare Financial Management Association (HFMA), where she also serves as a Fellow. Additionally, Ms. Cataliotti is a member of the Board of Directors and Treasurer of the Nassau/Suffolk County Chapter of the American Red Cross.
As a member of the Energeia Partnership, an academy of regional stewardship at Molloy College, Ms. Cataliotti is part of a diverse group of leaders who are committed to identifying and addressing the complex and multi-dimensional issues that are challenging Long Island, and are making valuable strides for the benefit of all those who live and work in this region. 
In addition to her many professional affiliations including serving as a member of the American Institute of Certified Public Accountants, the New York State Society of Certified Public Accountants, and the Hospital Association of New York State (HANYS) Statewide Committee on Health Finance, Ms. Cataliotti is deeply involved in her community,  serving as a Leader for her local Girl Scouts troop. 
Ms. Cataliotti has a deep-rooted history with Winthrop. A native of Mineola, she was born at Winthrop and served as a candy striper at the Hospital as a teen. Ms. Cataliotti currently resides in Roslyn Heights with her husband and two daughters.