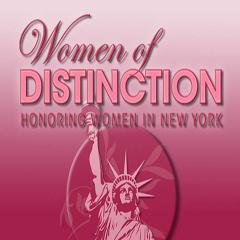 Award: HONORING WOMEN IN NEW YORK
Mary Morse is a trailblazing business leader who has helped mold and shape the Mohawk Valley economic landscape for more than three decades. As a founding member of the Mohawk Valley Chamber Alliance, Ms. Morse has promoted the needs and priorities of the upstate business community and played a pivotal role in ensuring the success of businesses of all sizes. As Past President of the Herkimer County Chamber of Commerce, she has been instrumental in advancing positive business practices and providing lasting job opportunities. She is a past winner of the national ATHENA award for outstanding women for contributions to the local chamber.
While vigilantly seeing to the needs of others, Ms. Morse also operates the family business, Kwik-Kut Manufacturing. Taking up the mantle from her father, Ms. Morse has instilled a high level of pride in her dedicated employees who produce quality products, unselfishly give back to the community and boost the fundraising e­ orts of countless non-profit organizations. She is also part owner of Fitzer Homes, Inc.
Ms. Morse's community service is diverse as well. She is a long time member of the board of trustees of the Community Foundation of Herkimer & Oneida Counties, and District Deputy of the Catholic Daughters of the Americas.
A mother of two, Ms. Morse does not believe in leaving the work for others, instead choosing to take on challenges herself. Her motto is simply " if you believe in it, get involved in it. "