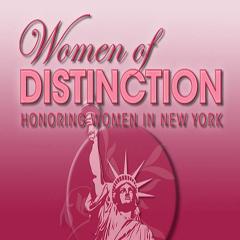 Award: HONORING WOMEN IN NEW YORK
Virginia "Ginny" Clark has a long and distinguished career in corporate communications. Since joining Constellation Brands, Ms. Clark has held various titles within the company, but was quickly named Director of Corporate Communications and then Vice President of Corporate Communications. It has been in these roles, that she has truly excelled. She has overseen the creation of corporate messages, developed and implemented a targeted media strategy, and established a corporate newsletter and a Web-based approach for internal/external communications.
For all of her diligence, she was appointed Vice President for External Affairs where she was responsible for enhancing Constellation's impact with political and decision-making audiences both in the U.S. and abroad through a range of activities.
In her current role as Vice President of Community Affairs, she has managed a number of significant initiatives that have had a positive economic impacting her community. Ms. Clark has become closely involved in two major community outreach projects: the New York Wine and Culinary Center and Marvin Sands Performing Arts Center (CMAC). She was been the driving force in facilitating and coordinating the projects from the bottom up. For her phenomenal commitment, she was appointed President and Executive Director of CMAC.
Ms. Clark devotes her time and energy to many boards, and has received numerous awards for all her hard work and efforts, including the Special Service Award from Rochester Institute of Technology, the Athena International Award, which recognizes women for the leadership and accomplishments in business and the community and the Thomas B. Golisano Award for Philanthropy. Currently, Ms. Clark serves as President and Executive Director for the Friends of Marvin Sands Performing Arts Center and sits on the board for the New York Wine and Culinary Center.