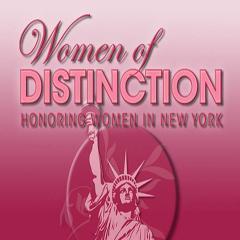 Award: HONORING WOMEN IN NEW YORK
Diane Kuppermann, for the past 22 years, has effectively served as the President and CEO of Make-A-Wish® Central New York - an organization that grants wishes to children with life-threatening medical conditions. Under Ms. Kuppermann's leadership and foresight, the organization has expanded programs, added employees and fulfilled the wishes of nearly 1,500 children. She considers it her mission every day to provide hope, strength and happiness to children battling illnesses in her Central New York community.
In addition to her leadership role with Make-A-Wish, Ms. Kuppermann has given back to her community in many ways and is currently involved in various volunteer activities. She presently serves on the Board of Directors and Executive Committee of Temple Adath Yeshurun. She also serves on the evaluation committee for the Syracuse Hebrew Day School, is a member of the Thursday Morning Roundtable, and was the cofounder of Youth Leadership Greater Syracuse. Furthermore, Ms. Kuppermann devotes much of her spare time speaking to various community groups about the life-affirming impact a wish can have on children and their families.
Ms. Kuppermann has dedicated her professional and personal life to improving the lives of others, especially our youngest citizens. She continues to demonstrate how outstanding leadership, passion and vision can help enrich communities across the State of New York.
Ms. Kuppermann received her Bachelor's of Arts degree in Psychology from the University of Colorado at Boulder and graduated from Syracuse University's Maxwell School Executive Leadership in Nonprofi t Organizations Program. She resides in Fayetteville with her husband, Brett, and their two daughters, Elana and Leah.