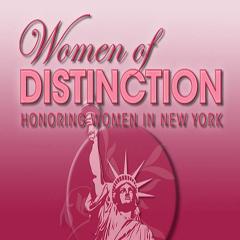 Award: HONORING WOMEN IN NEW YORK
Kelly Myers has been a pioneering force in human services for over 15 years. Graduating Cum Laude from SUNY New Paltz, she has supervised residential programs for people with disabilities and coordinated clinical services. She continuously strives to help those she worked with obtain as much independence as possible.
Currently employed by St. Mary of the Snow Church as Coordinator of Religious Education for the parish, Ms. Myers is renown throughout the Saugerties community for her unwavering dedication to service. She has volunteered for numerous organizations, including Clearwater Sloop, Saugerties Historical Society, Stockade Garden Society, Saugerties Farmer's Market, Habitat for Humanity and the Saugerties Girls' Community Club to name a few!
In addition to volunteering for organizations, Ms. Myers has devoted her time and talents to serve on several boards, including, the Court Appointed Special Advocates, the Junior League of Kingston, the Waterfront Advisory Board and the Ulster Garden Club. Recently, she was appointed to the Saugerties Village Board.
With an enduring sense of commitment and insight, Ms. Myers has immersed herself into community organizations that are dedicated to one purpose: making Ulster County a great place to live. To that end, Ms. Myers has contributed to the Village revitalization through involvement in many municipal infrastructure improvement projects.
An asset to each organization and board to which she gives her time, Ms. Myers embodies all the qualities associated with being a true woman of distinction.