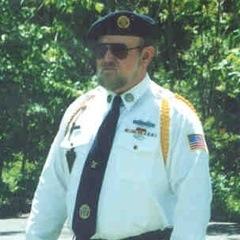 Award: Veterans' Hall of Fame
Kevin is a lifelong resident of West Hurley, Ulster County, New York. He and his wife Martha of 42 years have raised 5 children and are well respected and admired in our areas. Kevin enlisted in the United States Army on July 9, 1965 and started Army Basic Training at Fort Dix, NJ. His MOS was 11B40 or in words- light weapons Infantryman. He then went on to advanced infantry training. He then applied and qualified for Special Forces Reconnaissance School and Training.
He served in Vietnam in 1967-1968 as a 6 man team leader in long range recon in war zone 3 (Parrots Beach) along the Cambodian border with the 3rd Bn 4th Inf and 25 Inf. While with his Recon team he earned a Bronze Star medal. He was honorably discharges on July 8, 1968. Kevin has been very active in veterans organizations belonging to his local VFW Post, DAV, American Legion and the 75th Army Ranger Regiment. He is currently going in to his 10th year as commander of the Woodstock American Legion Post #1026. He never forgets his fellow veterans nor his departed comrades and is always willing to take that extra step to help those in need.