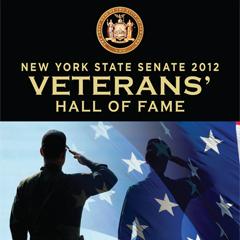 Award: Honoring Our Veterans
Harry Janson, Sr., of Setauket, served in the United States Army during the Vietnam War and is the honoree of Senator John Flanagan. He was nominated by the administration of the Long Island State Veteran's Home (LISVH) in Stony Brook.
Harry served as a member of the Army from 1967 to 1970 including one year of combat in Vietnam. He is a recipient of the Purple Heart and a member of the Military Order of Purple Hearts.
Since his honorable discharge as a Sergeant E-5, Harry has built a successful career in the supermarket industry and is now president of Janson Supermarkets LLC and the owner of ShopRite stores in Hauppauge and Patchogue.
Harry has worked to help his fellow veterans through an array of efforts including his work with the LISVH, where he is a member of the board and an integral part of their success in providing Long Island veterans a place to call their own.
Since 2008, he has served as the chairman of the LISVH's Golf Classic and helped it grow every year since he began his involvement. Through the success of this annual event, the LISVH has been able to enhance programs and services for the veterans it serves.
Harry also is a supporter of several local educational, civic and philanthropic organizations including the Boy Scouts, Girls Scouts and food pantries that feed the hungry on Long Island. 
Harry is proud to share this honor with his wife of 42 years, Elizabeth, and his two sons, Harry Jr. and William.