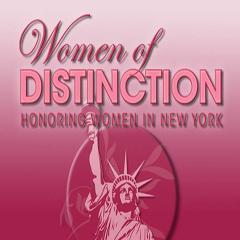 Award: HONORING WOMEN IN NEW YORK
Marie Goldstein, a resident of Kings Park for over 36 years, has been an active leader in the Kings Park School District, a committed member of the local business community and a dedicated wife and mother.
A realtor for over two decades, Ms. Goldstein is the owner and the president of Vested Business Brokers, which was established in 2001 and is currently operating out of 26 states from Maine to New Mexico. The company is the largest privately held company specializing in the sale of privately held businesses, with over 3,500 listings. She is also the owner and broker of Vested Realty Group.
In addition to her professional accomplishments, she has served the public for 13 years as a member of the Kings Park School Board. She strives to ensure that all children in the community receive a quality education. During her tenure, she has served as president for two years and vice president for four years. 
Ms. Goldstein is also the board's liaison for the Kings Park Heritage Museum and for Kings Park in the KNOW, which works to protect children from drug abuse.
Ms. Goldstein has volunteered for over 10 years as the commissioner of Kings Park Cheerleading to provide young girls in the area with a safe and rewarding activity. 
Ms. Goldstein and her husband Nathan are the proud parents of three children. Philip is a senior at Cornell University, Marie is a sophomore at Boston University and Tiff any is a sophomore at Kings Park High School.