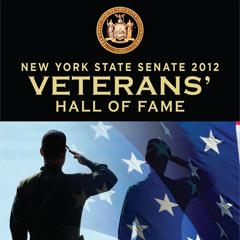 Award: Honoring Our Veterans
Captain Donald Mandel, MD was born on January 15, 1938 and is the proud father of three adult children and eight grandchildren. He attended Pennsylvania Military College from 1955 to 1959 when he earned his Bachelor of Science Degree and then furthered his studies at Chicago Medical School from 1959 to 1964 where he graduated with a Medical Doctor's degree.
Captain Mandel did both his internship and residency at Maimonides Medical Center between (1964-1965) and (1968 -1971).
He became a Captain in the United States Army Medical Corps (1965 – 1968) serving as a Brigade Surgeon in the Vietnam War for one year (1966 -1967) and won seven medals including the Bronze Star. He was assigned to the 25th Infantry Division's 3rd Brigade.
As a practicing medical professional, Captain Mandel has been a Member of the Board of Trustees of Maimonides Medical Center (1980-1983), Vice President of the Alumni Association Maimonides Medical Center (1990-1991) Member of the Board of Directors of the Hospital Physician Organization at Maimonides Medical Center (1994- 1996), and a Member of the Research and Development Foundation at Maimonides Medical Center (1984-1995).
His other professional activities and awards include: Member of Kings County Medical Society (1971- present), Member of New York State Medical Society (1971 – present), Member of Kings County medical Society Committee on Drug Abuse (1980-1989), Caucus Chairman, New York State Delegation H.M.S.S.A.M.A (1985-1986), Member, Brooklyn Society of Internal medicine (1985 – present), American Academy of Family Practice – Physician-Active Teacher (1980-1983), Physician recognition Award for National AAU Karate Meets (1983) and Physician of the Year, Maimonides Medical Center – 1986.
Today, Captain Mandel is the attending internal medicine physician at Maimonides Medical Center and through his long and distinguished career has sat on many boards including: Charter member of American Board of Family Practice (1978), Board Eligible American Board of Internal Medicine (1971), American Board of Quality Assurance and Utilization Review Physicians (1992 -2001).