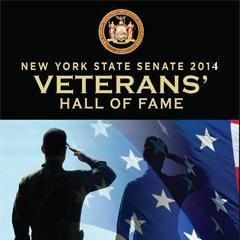 Award: Honoring Our Veterans
Jacob Worrell grew up in Nashua, New Hampshire, and graduated from Nashua High School in 2001. In 2003, Jacob enlisted in the United States Army to protect his fellow citizens. He completed Basic and Advanced training at Fort Knox, graduating five months later.
After attaining the rank of Sergeant, Jacob served as a team leader in the 172nd Stryker Brigade, headquartered in Fort Wainwright, Arkansas. He served one 16-month combat deployment to Iraq as part of Operation Iraqi Freedom. While in Iraq, he performed numerous mounted and dismounted patrols in cities such as Mosul, Baghdad, Rawah, and others.
After separating from active duty service, Jacob enrolled in college, eventually graduated from Amherst College in Massachusetts with a degree in Economics and Philosophy. He then chose to work with Iraq and Afghanistan Veterans of America, a non-profit serving veterans of Iraq and Afghanistan, headquartered in New York City.
As IAVA's Director of User Experience, Jacob leads the development, implementation, monitoring, reporting and evaluation of IAVA's member-focused digital products.