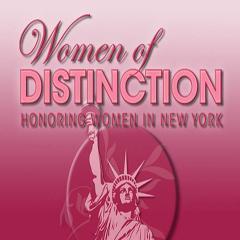 Award: HONORING WOMEN IN NEW YORK
"It Takes a Village to Raise a Child." This is the motto Shannon Mancuso-Getzel lives by and it guides her in all she continues to do for her Queens community. A licensed social worker, Ms. Mancuso-Getzel earned her master's degree from Fordham University in 2008.
Since 2008, Ms. Mancuso-Getzel has been diligently working in Queens as a Community Coordinator at the Community-Based Program Families Building Community. In this position, Ms. Mancuso-Getzel is responsible for overseeing several programs and task forces that offer support, resources and safety to children and families. In addition, Ms. Mancuso-Getzel handles the budgeting, data collection, program administration, marketing, fund-raising, grant writing, social marketing, and program infrastructure for her organization.
Prior to her inexhaustible efforts on behalf of Families Building Community, Ms. Mancuso- Getzel dedicated her time to Child Welfare Case Management services at the Division of Youth and Family Services in Cape May County, New Jersey and The Children of the World Community Program in Harlem, New York.
If you ask Ms. Mancuso-Getzel what she finds most rewarding in her line of work, it would be the forming of relationships within the community in order to better support families in need. While Ms. Mancuso-Getzel's dream is to fund and direct a one stop shop community resource center in the heart of Queens that offers a holistic approach to working and supporting immigrant families, she continues to strive to provide exceptional support services and community resources to all families in Queens.
Ms. Mancuso-Getzel shows us that one person can make a difference.