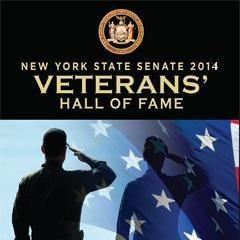 Award: Honoring Our Veterans
John Foy is a retired plumbing contractor from Greece, New York. He grew up in Charlotte and graduated from Charlotte High School in 1943. John enlisted in the Army's Specialized Training Program for high IQ soldiers and was sent to Cornell University, where he completed his first year of college in just four months. Shortly thereafter, the Army decided they needed infantrymen more than engineers; John was sent to infantry training, and was assigned to the 87th Infantry Division, which joined General George Patton's Third Army in the liberation of Europe.
John served as a front line machine gunner in the Battle of Northern France, and then went on to serve in the Battle of the Bulge. It was at the Battle of the Bulge that his division helped to relieve the 101st Airborne Division surrounded in Bastogne, fighting through the Siegfried Line and across the Mosel and Rhine rivers. They continued to fight all the way across Germany to Czechoslovakia, where they met the Russian army at the end of the war. John was wounded three times, but recovered and continued to serve. His infantry company of 200 men lost a total of 80, and more than 100 men were wounded.
John was awarded the Bronze Star, Conspicuous Service Cross, Combat Infantry Medal, a Presidential Citation, European Campaign, American Defense, Victory Medal and several other campaign awards.
John is co-founder of the local Veterans of the Battle of the Bulge group. He will be celebrating the 70th Anniversary of the D-Day landings in Normandy later this year, where he will also visit the battlegrounds of the Battle of the Bulge in Belgium and Luxembourg.