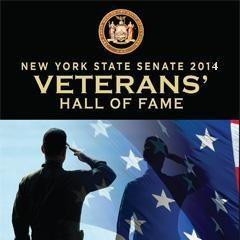 Award: Honoring Our Veterans
Paul Morales, a native of Honduras, immigrated to the United States in 1965. He joined the United States Army and was sent to Fort Gordon, Georgia, for basic training. After his Advance Infantry Training (AIT), he served at Fort Carson, Colorado, in preparation for overseas duty in South Korea.
Mr. Morales was assigned to C-Company, First Battalion, 9th Infantry, 2nd Infantry Division, and his Unit was responsible for the security of Observation Post (OP) Collier and Bunker-Hill 104. The Demilitarized Zone at the 38th parallel was declared a combat zone, and on January 23, 1968, North Korean soldiers attacked the Second ID Sector. Mr. Morales was wounded in that attack and sent to the Seventh Evacuation Hospital where he remained for three months.
On February 23, 1968, Mr. Morales was awarded the Purple Heart Medal and the Imjin Scout Certificate "for commendable participation in operational missions along the Demilitarized Zone." He was active in more than 20 missions along the Demilitarized Zone (DMZ) before being discharged from the Army on May 23, 1968.
Mr. Morales returned home and rehabilitated himself over a period of two years. With the help of his mother and close family members, his determination to overcome his injuries enabled him to work and attend night school. He graduated with a high school diploma, and on October 29, 1970, proudly became a United States citizen. On June 26, 1972, Mr. Morales was honorably discharged as an E-4, Specialist Four, and upon his return to civilian life, he has continued to give selflessly to his community for decades.
For his service, Mr. Morales has been honored with The Purple Heart Medal, Combat Infantry Badge, Good Conduct Medal, National Defense Medal, Armed Forces Expeditionary Medal, Korean Defense Service Medal and the New York State Conspicuous Service Cross with Citation.
Married for 40 years, with one daughter, two sons and four grandchildren, Mr. Morales still makes time to participate in many community organizations such as The Independent United Order of Mechanics, W.H. Inc. and La Serenisima Gran-Logia De La Lengua Espanola E.A.U. De N.A. Inc.
Mr. Morales has been active with and recognized by a number of military affiliations as well, including: Military Order of Purple Heart Chapter #405; Brooklyn VA Hospital (VAVS); the Disabled American Veterans Chapter #28; Korean War Veterans Association; Combat Infantry Badge Association Inc. and Brooklyn Hispanic American Veterans Association Inc.