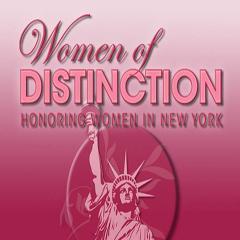 Award: HONORING WOMEN IN NEW YORK
A registered nurse by profession, Mary Lindsay has spent half a century enriching the lives of women, children and families in New York City's most vulnerable communities. She has championed Planned Parenthood and reproductive rights for more than 50 years, beginning with her work in 1969 with the former Margaret Sanger Research Bureau.
As a member of the board of Planned Parenthood of New York City since 1971, Mrs. Lindsay served as president from 1976 to 1978 and as chair from 1978 to 1979. She was also a guiding force and chair of the Family Planning Advocates of New York State and Citizens for Family Planning. She joined the board of Planned Parenthood Federation of America in 1982 and received the Federation's first Volunteer of the Year Award in 1995, as a tribute to her extraordinary commitment to reproductive rights and women's health.
Founder of the Friends of UNFPA, an organization that supports the work of United Nations Population Fund, Mrs. Lindsay received her Lifetime Achievement Award in 2006. Mrs. Lindsay has also served or serves on many other charitable boards, including Pathfinder International, the largest not-for-profit International Family Planning organization; the Columbia University School of Nursing, which honored her with the Alumni of the Century Award (2003); the Union Theological Seminary, and The Cold Spring Harbor Laboratory, where she received an Honorary Degree in 2007.
Mrs. Lindsay's advocacy and dedication on behalf of women and family planning is an inspiration to us all.