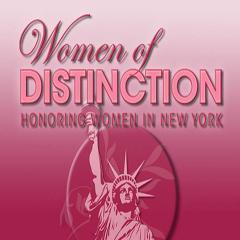 Award: HONORING WOMEN IN NEW YORK
Helene Leonardi is a renowned sculptor and folk-pop artist residing in Brooklyn, New York. 
In 1982, Ms. Leonardi and her husband moved to Brooklyn, where she began her professional art career. Her sculptures have been exhibited in museums and art galleries throughout New York City and can be found in many collections abroad. After nearly two decades of success, she began to share her skill and knowledge through art programs at local organizations and schools. 
In her first foray into community art programs, Ms. Leonardi co-coordinated an Annenberg Grant-funded art program at I.S. 171 in Cypress Hills. It was not long until she was instructing after school art programs at P.S. 151K in Bushwick and volunteering to teach summer art courses for children at other non-profi t organizations in Bushwick. 
While volunteering throughout her home community of Bushwick, Ms. Leonardi continued to master her craft, first with her "Feline Fantasy" series of whimsical cat paintings and prints, as well as her ongoing series, "Helene's Cupcake and Dessert Art." The series features acrylic on canvas paintings of various confections that incorporate New York City landmarks in her signature "folk-pop" style, using a bright color palette. 
Born and raised in Rochester, Ms. Leonardi studied painting and sculpture at Brighton High School. After graduating, she attended art courses at Rochester Memorial Art Gallery and the Rochester Institute of Technology, before earning her art degree from State University of New York - New Paltz – where she met artist and future husband Bill Leonardi.