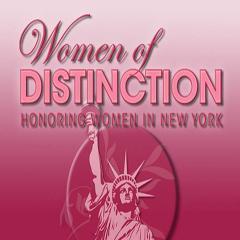 Award: HONORING WOMEN IN NEW YORK
Nozomi Hirayama Williams has been a longtime advocate and supporter of individuals with developmental disabilities, as well as the arts, health care and education in the Finger Lakes Region.
Born in Japan, Ms. Williams is one of eight children. She met her husband, Samuel Burbank Williams, in Tokyo in 1964, the year of the Tokyo Olympics. They were married in 1965 in Mito, Japan. After they married, the couple settled in Geneva, New York, where Mr. WIlliams was the publisher and owner of the Finger Lakes Times. 
Through the help of her family and her long time friend, Anthony J. Donohoe, Ms. Williams founded the Williams Family Foundation in memory of her late husband and sons, Ichiro (Ichica) and Jiro (Popo). Along with the Williams Family Foundation, Ms. Williams has made significant contributions to the arts, education and health care in her Finger Lakes community. 
A woman of great strength and character, Ms. Williams has been instrumental in providing educational opportunities for children and adults with developmental disabilities at the Happiness House. 
Ms. Williams is the recipient of several awards for her magnanimous contributions to the Geneva community, including the 2013 "Humanitarian of the Year" award from Happiness House and the 2012 "Citizen of the Year" award by the Geneva Area Chamber of Commerce. 
Ms. Williams' sense of community is far reaching. Countless organizations throughout the Finger Lakes region have benefited enormously from her generosity. With her enduring sense of commitment and insight, Ms. Williams continues to be a role model to all.