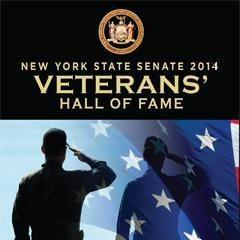 First Class Parachute Rigger
First Class Parachute Rigger William Yale
Award: Honoring Our Veterans
Mr. William (Bill) Yale was born in Wilkes Barre, Pennsylvania, and grew up in Honeoye Falls, New York, where he graduated from Honeoye FallsLima High School. Following graduation, Mr. Yale entered the United States Navy in September 1977, and retired in March 1999 as a First Class Parachute Rigger. A Cold War Era veteran, Mr. Yale served on the USS Nitro AE-23, embarking on two Mediterranean deployments. He also served on the USS Nassau LHA-4 and was deployed to Beirut in 1984, and later, to the Arctic Circle; the USS Tripoli LPH-10 during the Gulf War in 1991, as well as the USS Inchon LPH-12 for NATO North Atlantic mine-clearing operations.
Mr. Yale served additional duty stations including: Helicopter Anti-Submarine Squadrons HSL-32 and HSL-34 at Naval Air Station in Norfolk, Virginia; Helicopter AntiMine Warfare Squadrons HM-14 and HM-16, also at Naval Air Station in Norfolk and Naval Air Technical Training Centers in Millington, Tennessee, and Pensacola, Florida, where he served as an Aviation Survival Equipment Instructor and Military Training Instructor.
The recipient of three Navy Achievement Medals, an Armed Forces Expeditionary Medal (for Beirut, Lebanon), Kuwait Liberation Medal, a Southwest Asia Medal, National Defense Service Medal and four Good Conduct Medals. Mr. Yale has also earned the Navy Unit Commendation (Operation Desert Storm), Meritorious Unit Commendation, three Navy Battle E ribbons and three Sea Service Deployment ribbons. Mr. Yale was inducted into the Royal Order of the Blue Nose while serving aboard the USS Nassau LHA-4 while crossing the Arctic Circle.
Mr. Yale, who resides in Romulus, has four children William, Randall, Robert and Lindsey. He is a graduate of Syracuse's Simmons Institute of Funeral Service, and expects to graduate in December 2014 with a degree in Funeral Administration from the State University of New York at Canton. He is a member of the Veterans of Foreign War Post #6200, American Legion Post #463 and Marine Corps League Detachment #486, and holds membership in the New York State & Finger Lakes Funeral Directors Association and New York State Cemetery Association.