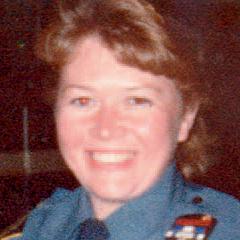 9-11-2001 Heroes: Moira Smith
Award: 2011 Women of Distinction
Year: Feb. 14, 1963—Sept. 11, 2001
Police Officer Moira Smith was among the first to respond to the September 11 attack at the World Trade Center on and was last seen
evacuating people out of Tower Two, saving hundreds of lives. Described by the Daily News as having "the face of an angel and the heart of a lion," Officer Smith was posthumously awarded the NYPD's Medal of Honor, the department's highest honor.
Officer Smith began her police career in 1988 when she joined the New York City Transit Police Department. After the department merged with the NYPD, Officer Smith was assigned to Manhattan's 13th Precinct in 1997. Throughout her police career, Officer Smith exhibited extreme valor, and among her awards was the department's Distinguished Duty Medal, which she received in 1991 for saving
dozens of lives after a subway crash. She was listed among Glamour and Ms. magazines' Women of the Year for 2001 and was named Woman of the Year by the NYPD's Policewomen's Endowment Association.
Born in Bay Ridge, Brooklyn, Officer Smith lived in Queens Village with her police officer husband, James J. Smith, and their two-year-old daughter.