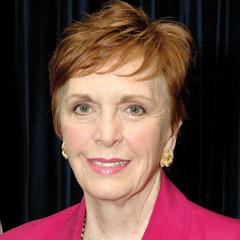 Award: HONORING WOMEN IN NEW YORK
A tireless educator, Susan Boudreau has spent her adult life making a difference in the lives of children. Graduating Cum Laude from Dowling College where she was inducted into Kappa Delta Pi, Ms. Boudreau went on to teach in the Patchogue-Medford and Bay Shore School Districts for over 29 years. As an educator, Ms. Boudreau's skills and dedication touched the lives of all her students, helping them make academic and social progress. 
Ms. Boudreau has been a quintessential part in her Bay Shore community, focusing her e‑ orts in its revitalization. Committed to serving her community, Ms. Boudreau oversees the organization of the Winter Fest, Pumpkin Fest and Light the Night. She is also an active member of the prestigious Bay Shore-Brightwaters Summit Council and, since 1999, the President of the Bay Shore Beauti­fication Society. She was the driving force behind the construction of the Bay Shore Community Reflection Garden, raising over $250,000 to turn a blighted lot on Bay Shore's Main Street into a two-tier memorial garden. Ms. Boudreau is also on the boards of the Evelyn Blose Holman Education Foundation and the Federated Garden Clubs of NYS Second District.
A Who's Who of American Teachers, Ms. Boudreau has received many wonderful honors including the Suffolk County Community Leader 2011 Award and the Scope Educational Award for her contributions to the education of the children in the Bay Shore Union Free School District. Additionally, she has received a citation for community service from State Senator Zeldin, special recognition from the Bay Shore Board of Education for dedicated service to the schools and the community and numerous Islip Town citations for her outstanding service to the community.