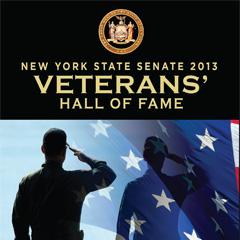 Award: Honoring Our Veterans
Marlene L. Roll is the personifi cation of service: service to her country, service to her community, and service to her fellow soldiers and veterans.
The current Commander of the Erie County Council of Veterans of Foreign Wars, Marlene has been active in Western New York military and veteran affairs since she fi rst enlisted in the United State Army Reserves in 1986, serving as an operating room technician through 1994, including 5 months spent as part of Operation Desert Shield and Operation Desert Storm.
After returning from overseas, Sgt. Roll joined the Veterans of Foreign Wars as a lifetime member, where she continues to distinguish herself and has assumed numerous leadership roles at the local, state and national levels, including: Patriotic Instructor, Special Recruiter and Member Chairman, Post Commander, Chief of Staff for the Department of New York State, and Women Veterans Chair for the Eastern States Conference.
In recent years, Sgt. Roll has applied her acquired experience and talents to government and public service. Serving for a time as the Director of Erie County Veterans Services and later as the Interim Director of Monroe County Veterans Services, impacting thousands of lives in upstate New York's two most populous counties. She also volunteers as a Veteran Mentor with the City of Buffalo's Veteran Treatment Court, is member of the board at the Buffalo Naval & Military Park, and a Co-Chair for the VA Golden Age Games 2013.
Sgt. Roll lives in the Town of Alden with her husband of 25 years, Jim.