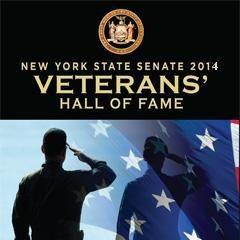 E4/ Communications Specialist
E4/ Communications Specialist Cedric V. Smith
Award: Honoring Our Veterans
Cedric V. Smith joined the United States Army in November, 1986. He proudly served in active duty until 1989 and then in the United States Army Reserves from 1990 until 1995. His rank at the time of his Honorable Discharge was E4/ Communications Specialist, and he is the recipient of a Good Conduct Medal. Currently, Mr. Smith is employed at the Bedford-Stuyvesant Restoration Corporation in Brooklyn, New York. He works in the Social Services Department as the Resource Coordinator in Veterans Services for the Single Stop Veterans Initiative Program, which services veterans and their families.
The scope of the program is to uplift veterans, regardless of their service era or discharge status, by helping them and their families to obtain critical assistance and services they need, including: Public and Veteran Benefi ts; Educational and Vocational Training; Employment; Housing; enrollment into the VAMC Health Care System; Mental Health Counseling; Legal Services and other social services to which they are entitled.
Before joining the BedStuy team, Mr. Smith also worked at Black Veterans for Social Justice (BVSJ), Inc., for 11 years in various programs that assisted veterans, their families and the surrounding communities. While at BVSJ, he obtained work experience within the following programs: Homeless Veterans Reintegration Program; NYC Works; Jobs to Build On and Small Business Services.
Mr. Smith is also a member of the National Association for Black Veterans and The Bronx Council for Veteran Organizations, and from time to time, he sits on the New York State Council for Veteran Organizations in Albany, New York. Recently, he assisted with the coordination of a Veterans Makeover Project, funded by Heidi Burkhart, President of Dane Professional Consulting Group in New York City.
At one time a homeless and unemployed veteran, Mr. Smith has dedicated his life to assisting veterans from all walks of military service integrate back into society. It is extremely vital to veterans to have organizations – like ones to which Mr. Smith has dedicated so much time and effort – so that veterans can transition smoothly from military service to civilian life.