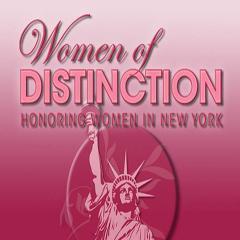 Award: HONORING WOMEN IN NEW YORK
Meghan Izzo Russo, Vice President of Sales and Marketing, WellCare Health Plans, has more than 15 years of progressively responsible experience leading sales organizations. She is a recognized sales leader, valued for developing the strategic vision necessary to achieve business goals and brand recognition in the marketplace. Ms. Russo off ers a unique blend of executive acumen, team building, and sales solutions development credited with strong ROI and operational improvement.
As Vice President of Sales and Marketing, Ms. Russo oversees overall coordination, functional management, and leadership of the sales and marketing initiatives in New York. She is responsible for the persistency and profitability of the Medicare and Medicaid lines of business and promotion of the company image throughout the market.
Ms. Russo also holds market-wide responsibility for the development and administration of the marketing outreach plan. She provides strategic oversight and leadership for community functions, community relations and brand development. In addition, she leads market assessment activities to identify and develop opportunities for the growth and expansion of new and emerging business prospects.
Essential functions include sales and marketing strategies, product development and design, operational process design, budget and network development, and community relations.
Ms. Russo joined WellCare in April of 2006. Before assuming her current position, she served as Senior Director of Sales, and Director of Medicare Sales. Prior to joining WellCare, Ms. Russo served as the Director of Sales for Health First, Sales Manager for Miller Brewing Company, and Medicare Compliance Manager for HIP Health Plans.