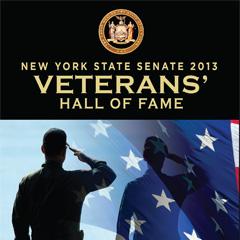 Award: Honoring Our Veterans
At just 17 years old in October of 1960, Sergeant Luis Lorenzo enlisted in the United States Marine Corp. On November 23, 1960, Sergeant Lorenzo was sent to Parris Island, S.C. for 12 weeks of basic training and moved on to 2nd Marine Division Camp in Lejeune, North Carolina for advanced Infantry training.
After completing his training, Sergeant Lorenzo was sent to Sea School Ship Indoctrination in Portsmouth, VA, where he was trained in various types of weapons and hand to hand combat. After this indoctrination, he reported aboard the carrier USS Randolph CVA 15 Norfolk, VA and was assigned to the Marine Detachment at its Naval Base.
After a tour of 21 months, Sergeant Lorenzo was sent to 1st BN 10th Marine, 2nd Marine Division Station at Camp Lejeune, NC, where he was initially discharged with an Honorable Discharge. From there, he was transferred to 1st Marine Corps District until his fi nal  discharge on November 22, 1966.
For his service to his country, Sergeant Lorenzo received numerous awards, including the Good Conduct Medal, the Navy Expeditionary Medal, the National Defense Service Medal, the Rifle Sharpshooter Medal and the Pistol Expert Medal.
Currently, Sergeant Lorenzo is a member of the Marine Corps League and the American Legion. He serves as CEO of Veterans Are Still Warriors, Inc., an organization that, to date, has helped over 600 Veterans with their VA benefi ts.