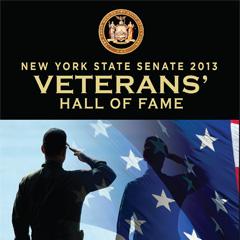 Award: Honoring Our Veterans
William DuBose is the former Commissioner of the Veterans Service Agency and the Mount Vernon Auxiliary Police.
Commissioner William DuBose was born on February 11, 1946 in Darlington, South Carolina. He earned an Associates Degree in Liberal Arts from Friendship Junior College and a Bachelors Degree from Johnson C. Smith University in Charlotte, North Carolina.
Commissioner DuBose was a member of the Army and a Vietnam veteran. As a longtime resident of Mount Vernon, New York, Commissioner DuBose acted as the City's liaison between veterans, their dependents and the United States Department of  Veterans Affairs.
Commissioner DuBose was a life member of Aaron A. Lewis VFW Post #6396, a member of the 369 Veteran's Association and a member of Omega Psi Phi Fraternity, Inc. He was also involved in the Mount Vernon Boys and Girls Club, where he served as past president and as a member of the Board of Directors.
Although Commissioner William DuBose passed away on June 23, 2012, he will be remembered for his tireless efforts on behalf of all service people and for his vigorous advocacy for the placement of a Gold Star Mothers monument in Hartley Park.