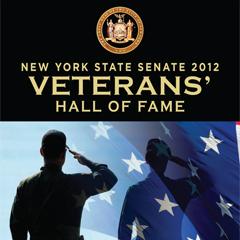 Award: Honoring Our Veterans
Sergeant Michael Tokarz joined the United States Army in 1979. Michael was assigned as an Infantry Paratrooper to the First Special Operations Command. He was a member of the 82nd Airborne Division during Operation Urgent Fury in 1982. 
During his four years of active duty he and his unit operated in Panama, Egypt, Sudan, Korea, Europe, and Honduras from their home base at Ft. Bragg, North Carolina. After leaving active duty he was assigned to numerous Reserve Units as he moved from technical college to new jobs. He served as a Drill Instructor, Combat Engineer, and Wheeled Vehicle Mechanic. He finally left the Reserves in 1990.
His Awards include the Army Commendation Medal 2nd Oak Leaf Cluster, Army Achievement Medal 2nd Oak Leaf Cluster, Good Conduct Medal 1st Oak Leaf Cluster, Expert Infantryman Badge, Parachutist Badge, Recon Badge, Jungle Expert, and Expert Rifle, TOW and Dragon missile. 
Mike became a very active member of the American Legion at Arlington Post 1302 in Poughkeepsie. He served as Post Commander in 2001 and County Commander in 2005. Past Commander Mike Tokarz is a 21 year member of the American Legion. He was honored with Life membership by the Arlington Post. 
Mike is currently a member of the National Legislative Council, and National Membership Committee of the American Legion and is the Vice Chairman of the NY State Membership Committee. He has testified before Congressional Committees and lobbied at the national, state and local level for the needs of Veterans, their families and active duty troops. Mike has also been a long time volunteer with the Town of Poughkeepsie youth baseball and the Boy Scouts of America. 
Mike lives in Red Oaks Mill with his wife Mary, and sons Jonathan and Joseph.