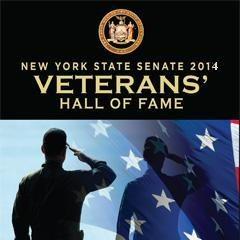 Sergeant Charles J. Moore
Award: Honoring Our Veterans
Sergeant Charles J. Moore comes from a long line of patriots who have served our great nation.
In November 1962, at the age of 17, Charles enlisted in The United States Marine Corps, completed 12 weeks of Basic Training at Parris Island, South Carolina, and eight weeks of Advanced Infantry Training at Camp Lejeune, North Carolina. He was assigned to the 1st Marine Division, Fleet Marine Force, at Camp Pendleton, California, for further training. He served in both 1st and 3rd Marine Divisions.
Sergeant Moore served two tours of duty overseas, a 13 month Float Phase, in the Pacific which included participating in the Southeast Asia Treaty Organization, "Joint Military Exercise," in the Philippines, in 1964. His second tour of duty was in Vietnam from July 1965 to March 1966, when he was seriously wounded.
On the 1st of January 1967, Sergeant Charles J. Moore was retired from The United States Marine Corps for wounds received in action in Vietnam on March 4, 1966.
Sergeant Moore was awarded a Purple Heart Medal, Good Conduct Medal, National Defense Medal, Vietnam Service Medal with Two Bronze Stars, Combat Action Ribbon, Presidential Unit Citation Ribbon, Navy Unit Commendation Ribbon, Republic of Vietnam Gallantry Cross Medal with Palm, and the Republic of Vietnam Campaign Medal with Device. New York State Military Awards: Conspicuous Service Star with Silver Device and the Conspicuous Service Cross.
After leaving the military, Sergeant Moore became active in Veterans Services and Functions. He designed the Putnam County Veterans Memorial Monument, in the Town of Kent, New York. In 1997, he was recipient of the Marine Corps League's Distinguished Citizen Medal (Detachment Level), for his dedication to his fellow Veterans.
Sergeant Moore is a Retired Putnam County Deputy Sheriff who has received numerous commendations during his career as a Police Officer.