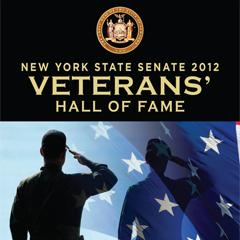 Corporal E4 Debbera M. Ransom
Award: Honoring Our Veterans
Debbera M. Ransom served our country as a Military Policewoman in the United States Army stateside and overseas. Born and raised in Buffalo, Ms. Ransom is a community activist, mother, grandmother and a former foster mother. She was the first female in her family to join the military, following in the footsteps of her father, a World War II Army Veteran, and her brother, an Air Force veteran who served in Vietnam. Debbera was among the first Military Policewomen to be stationed within the infantry division.
Ms. Ransom's last stateside duty began with the 591st Military Police Company at Fort Bliss, El Paso, Texas where she received a Certificate of Achievement for Outstanding Performance of Duty and several Letters of Appreciation. At 26 years of age, she completed her final tour of duty and received an Honorable Discharge from the Department of the Army and returned to her hometown. She then completed her Bachelor's and Master's Degrees at Buffalo State College with the assistance of the Vietnam Era GI Bill.
Post-military, Ms. Ransom has served in the highest leadership positions at two community veteran organizations and is the founding Commander of a new AMVETS Post and President of its chartered Ladies Auxiliary. Under Ms. Ransom's leadership, the newly established post focuses on honoring our African-American veterans. Ms. Ransom was a former mentor for the Honorable Judge Robert Russell's Veterans' Court - the first of its kind in the nation –and is a volunteer for Kids Time Group Family Day Care.