Katherine Robinson and Indiana Hunt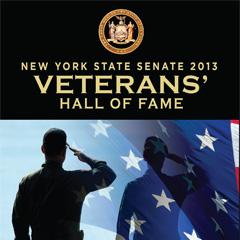 Staff Sergeants Katherine Robinson and Indiana Hunt
Award: Honoring Our Veterans
Staff Sergeants Katherine Robinson and Indiana Hunt served their country in the 6888th Central Postal Directory Battalion. It was the only all-African American, all-female unit to serve overseas. A Women's Army Corps unit, the 6888th kept mail fl owing to nearly seven million soldiers in the European Theater of Operations. To complete the task before them, their unit worked 24 hours. Their work was described as exemplary.
Staff Sergeant Robinson enlisted in the Women's Army Auxiliary Corps. She completed her basic training at Fort Des Moines, Iowa. Upon completion of her overseas training, she joined the 6888th Central Post Battalion commanded by Lieutenant Colonel Charity Adams, the fi rst black woman commissioned as an offi cer in the United States Women's Army Corps.
After overseas activity, Katherine began to work at the Internal Revenue Service. After a few years at the IRS, she was recruited to join the Police Force. Katherine secured a position of Administrative Assistant to several police commissioners and retired after twenty years.
Indiana Hunt Martin enlisted in the Women's Army Corps and was stationed in Des Moines, Iowa for basic training. Indiana served overseas for approximately one year and during which she was a part of the 6888th Central Post Battalion.
In 1945, Indiana secured a job at the State Department of Labor as a clerk. When she moved back to Niagara Falls in 1969, she continued to work with the Department of Labor until she retired in 1987, after forty–one years of service.