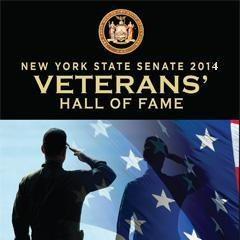 Award: Honoring Our Veterans
An immigrant raised in Flushing, Queens, Jukay Hsu's interest in economic and community development began while he attended Stuyvesant High School. There, he was Chairman of the American Red Cross Queens Chapter Youth Group and Student Body President.
In 2008, following his graduation from Harvard College, Jukay joined the United States Army. He served as an officer in the 27th Infantry Regiment, where he commanded a rifle platoon in Iraq, and earned the Bronze Star Medal as Combat Infantryman's Badge. Jukay led economic development and governance initiatives for two Iraqi districts, and founded the first private provincial radio station with Iraqi reporters.
After completing his military service, Jukay returned home in 2011, and founded Coalition for Queens (C4Q) due to technology's potential to empower people and communities. C4Q is a community development organization that fosters the Queens Tech ecosystem with the mission of increasing economic opportunity and transforming the world's most diverse community into a leading hub of innovation and entrepreneurship. C4Q's innovative Access Code education program is creating a new talent pipeline that is increasing economic mobility in the tech industry.
Jukay has been honored to serve as the youngest member of Mayor Bill de Blasio's Transition Team. He also serves as the President of the Stuyvesant High School Alumni Association.