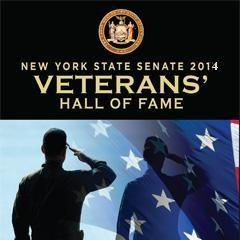 Award: Honoring Our Veterans
Ray and Barbara Beebe served on active duty in the United States Air Force, with combined service of 28 years. They met at McGuire AFB, New Jersey, in 1964, and have spent decades together in the service and volunteering partnerships throughout their now 50+ years of marriage.
During Ray's second assignment in Turkey, Barbara was the recipient of the USAFE award for her volunteer service as a Red Cross Chair of Volunteers and Caseworker.
From 2001 to the present, the 204th Family Readiness Group in Binghamton has been an integral part of their lives, with their son SSGT Bruce Beebe having been an active soldier in the 204th. Ray and Barbara each received the 204th's high award, "Order of the Castle," for their support during Operations Iraqi Freedom and Enduring Freedom.
Volunteering is a way of life in Ray and Barbara Beebe's community, especially with the American Legion's program "Veterans Serving Veterans." Since 2003, both Ray and Barbara have delivered meals to veterans through Meals on Wheels, and have worked as a team, helping with the Bandera Family Christmas Dinner at American Legion Post 80. Barbara has received the Broome County Status of Women Award and the American Legion Department of New York's Award of Excellence. Both Ray and Barbara have received Broome County's Veterans of Distinction Award.
Ray and Barbara Beebe have held leadership positions with the American Legion as Broome County Commanders, with their primary projects focusing on the 204th Army National Guard's Family Readiness Group. As American Legion Post 1700 Commander from 2006 to 2010, Barbara's project was the All Wars POW/MIA Monument.
As the American Legion New York Sixth District Commander, her project focused on supporting homeless veterans; procuring contributions of cash and clothing for them.